Family Health Medical School (FHMS) held its second congregational ceremony for the second batch of graduates, Doctors at Teshie, on Thursday.
This year's batch of graduates numbered 47, made up of 21 men and 26 women.
Outstanding students who excelled in their various fields of study were rewarded.
They are; Sussie Anku; Nicholas Tettey Nartey, Top Graduate Student in Child Health and Top Graduate Student in Community Health; Professor Timothy RB Johnson Award for Best Graduate Student in Medicine and Therapeutics and Simon Sackitey; Professor Jonathan Hubert Addy's Award for Top Graduate Student in Medicine and Therapeutics, Top Graduate Student in Surgery, Top Graduate Student in Clinical Studies, and Founders' Award for Top Graduate Student MBChB.
Mr Sackitey, who won the day by receiving four awards, also received the GHC 1000 from the Chairman of the Board of Directors of the School of Family Medicine Endowment Fund, Naa Dr Alhassan Andani for his hard work.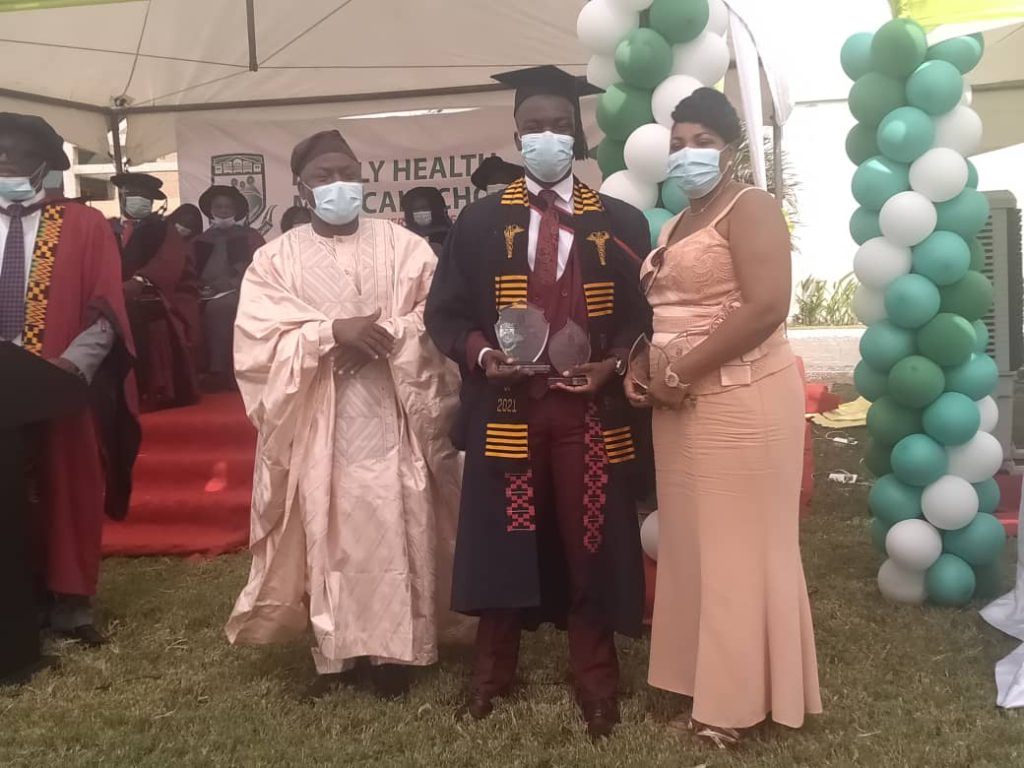 The Founder and President of Family Health University College, Prof. EY Kwakukume, in the President's Report for the 2021 Congregation, congratulated the graduates.
"Dear graduates, we are all proud of your accomplishments and I believe you will all be great ambassadors for the University College of Family Health and your chosen profession," he said.
He advised the class of 2021 to keep learning in order to "gain knowledge and grow personally and professionally" and to be guided by the code of ethics of the profession by preserving the values ​​that were imbibed in them during their training at the FHMS.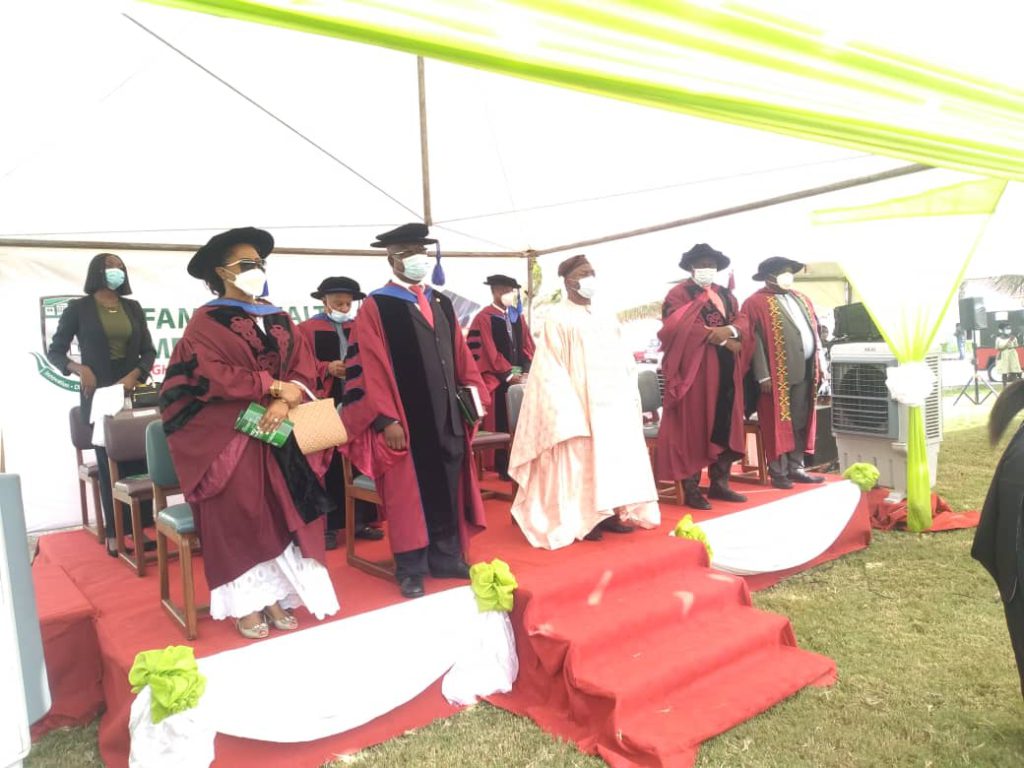 "I implore you to learn and relearn. Sincerely strive to become expert consultants, medical researchers, innovators, inventors and leaders. First and foremost a doctor who is knowledgeable about the latest practices and who also cares about the well-being of patients," said the president of Family Health University College.
According to him, the College leadership is working to have a Presidential charter to make the University College of Family Health a fully-fledged autonomous university. He therefore called on stakeholders to lend their support in order to achieve the goal.
For his part, the special guest of honor, Naa Dr. Alhassan Andani, said in his speech that medical education is not for the faint-hearted. This, he said, was due to the cost of medical education.
He, however, called on the government to help the college cut tuition fees by 30%.
"The government, at least as individuals, is taking on the task of graduates Doctors will start meeting them at least halfway through the tuition…so that parents and other supporters and non-government funds can continue to provide this it takes to provide this important professional service," he said.
The occasion was honored by Reverend Father Andrew Campbell, MP for Ledzokuku, Benjamin Ayiku, Queen Mother of Sunyani Traditional Council, Pishigu Naa who is also President of School of Family Health Medicine, Naa Dr Alhassan Andani, provost of the university. from Ghana, Professor Julius N. Fobil etc.