This week, the United States Rep. Kathy BeaverD-Fla., announced that the Tampa Family Health Centers (TFHC) will receive $1.7 million in federal funds as part of the $1.9 trillion federal stimulus package signed in March.
"This initiative provides funding to health centers to COVID-19[female[feminine-related capital requirements, construction of new facilities, renovation and expansion of existing facilities to improve pandemic response, and purchase of new state-of-the-art equipment, including telehealth technology, mobile medical vans and freezers to store vaccines," Castor's office noted. .
"The health heroes of Tampa Family Health Centers have provided excellent care and essential services, including Covid19 vaccinations, to our neighbors throughout the pandemic," Castor said Tuesday. "This US Bailout Award will allow them to continue to expand their high-end health services in the Tampa Bay community, including a new pediatric center north of Carrollwood in Lutz. From drive-thru vaccinations and testing to telehealth services, Tampa Family Health Centers have adapted to this moment and ensured that the health needs of our diverse community were met. I join my neighbors in our gratitude for TFHC's continued service in keeping Floridians healthy and safe, and I will continue my work to secure federal resources and investments for Tampa in the days ahead.
"This $1.7 million grant will enable TFHC to build a new stand-alone pediatric and pediatric dental practice targeting our youth population. These funds will also allow TFHC to upgrade an existing building to include traditional behavioral health to increase access to care," said Sherry Hoback, President and CEO of Tampa Family Health Centers. "As a patient-centric medical home providing health care to our community for over 37 years, it is essential to continue to bring the most advanced systems and cutting-edge care to our patients.
In recent years, TFHC has secured some federal support, including $3.4 million in funding in last year's CARES Act. In February, TFHC was one of the first 250 health centers nationwide to be selected to "directly receive vaccines through the Health Resources and Services Administration's COVID-19 Immunization Program to increase immunizations for populations marginalized and disproportionately affected".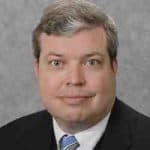 Last posts by Kevin Derby
(see everything)